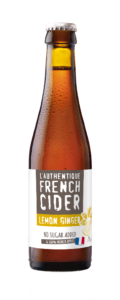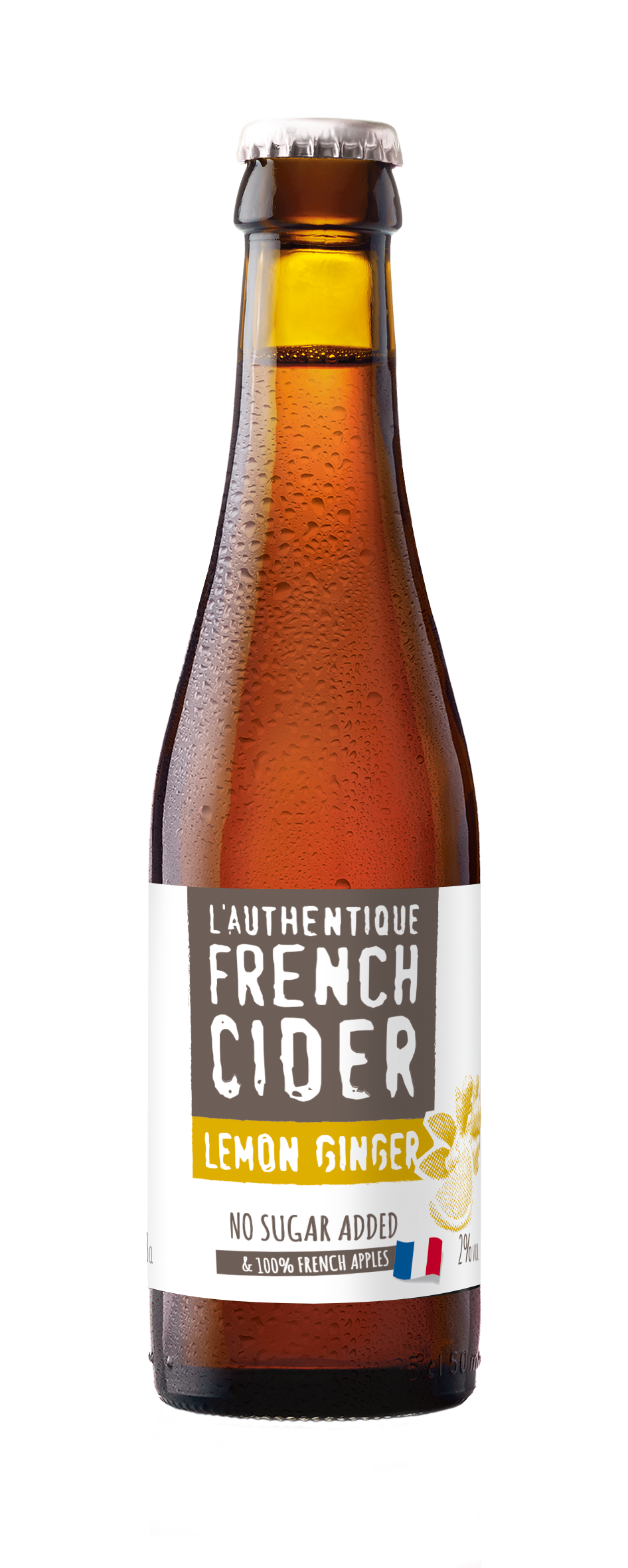 Slightly cloudy, amber colour in the glass. 
Spicy and fresh cider with notes of acidulous lemon. Generous and gentle in the mouth with a fizzy attack, low astringency. 
Naturally sweet from the sugars contained in the fruit. Well–balanced mix between ginger, lemon & apple. 
This cider is perfect for a refreshing break and goes well with summer fruits. 
Apples used: Acidulous cider apples such as Avrolles and sweet varieties such as Douce Coët 
Vol. : 33cl
ABV : 4.5%

Vol.