Contact us now
The cooperative
Our producers
The Rance Estuary

: a prestigious location for cider apples

 
Les Celliers Associés has been located in Pleudihen-sur-Rance, in Britany, on a site bordering the Rance river estuary, with lush riverbanks, since 1953.
With favourable weather conditions for farming, the Rance valley has always been a region rich in cider-apple trees, which have long been a valuable local asset and produce aromatic and sugar-rich fruit that are quite unique! 
Along the Rance Valley and the around the town of Dinan, the region offers many bitter and bittersweet varieties, including Jeanne Renard, Yellow Knight, Marie Menard ant others.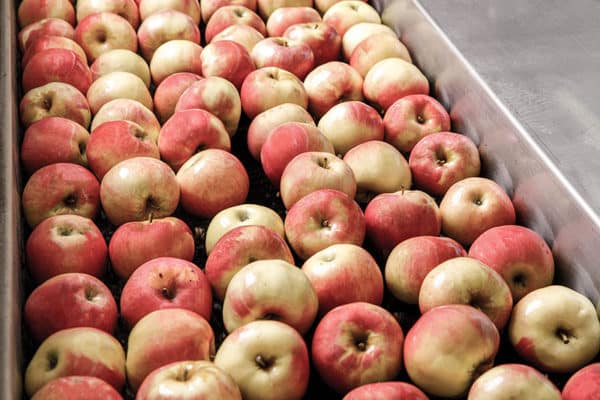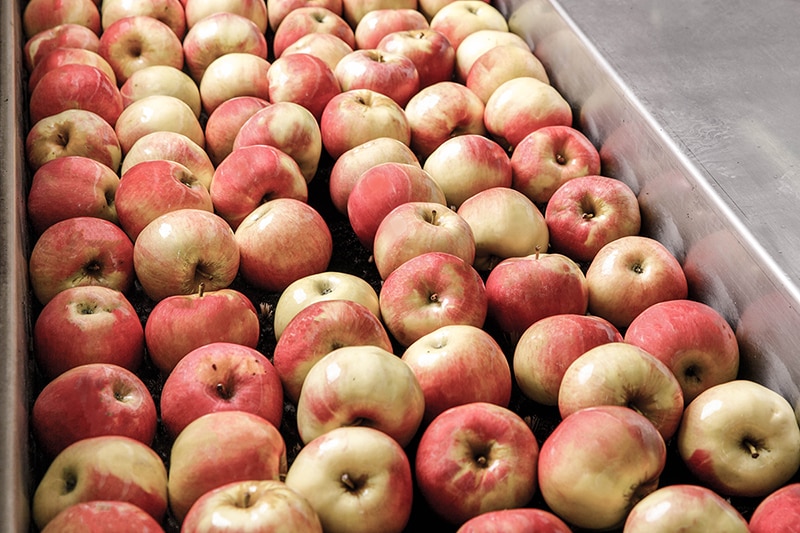 Cider apples varieties
The cider apples here offer tasty and healthy juices, with unique tastes that ordinary apples cannot offer. 
These cider apples can be defined in 4 categories: 
Bitter apples: Marie Ménard – sweet and rich in polyphenols, citrus peel aromas

 

Bittersweet apples and sweet apples: Sweet Moen – very sweet and slightly tannic, with strong aromas of ripe pears.

 

Sweet apples: Bedan – very sweet with spicy aromas reminiscent of cloves.

 

Sour apples: Guillevic – sweet, acidulous with aromas of exotic fruits such as pineapple, litchi and lemon.

 

Red-fleshed apples: Baya Marisa –bitter and acidulous with aromas of fresh apples; the red juice gives the cider a rosé colour. Sweet and very surprising with its rosé apple colour!

 
The proportion of each apple variety changes according to the desired cider taste and offers our customers a wide range of aromas. 
Our 

dedicated

 producers
Among the members of our cooperative are 189 producers in Brittany and 212 producers in Normandy. They are committed and dedicated to the exceptional cider apples that they grow. Our producers draw their extensive know-how to supply an average 25,000 tonnes of apples a year. 
Our producers also collaborate in their own continuous improvement. They commit to our specifications, to record and optimise at all stages and to ensure traceability in their production. Our cooperative offers them technical and administrative help to better manage the orchard.