Contact us now
The cooperative
Our producers
The Rance Estuary : a prestigious location for cider apples
Les Celliers Associés is located in Pleudihen-sur-Rance, (Britany), on a site bordering the Rance estuary, a coastal river with lush riverbanks, since 1953..
Profiting from favourable weather conditions for its farming, the Rance valley has always been a rich region in cider-apple trees, which have long been part of the land value and in this way, they produce aromatic and sugar-rich fruits that no one can imit!
Along the Rance Valley and around Dinan, the region offers many bitter and bitter sweet varieties (Jeanne Renard, Yellow Knight, Marie Menard …) and some tart varieties.
Les Celliers Associés provide typical apples giving Val de Rance cider a beautiful & natural orange colour, fruity notes of ripe apples and a slight bitterness punctuated by a touch of astringency.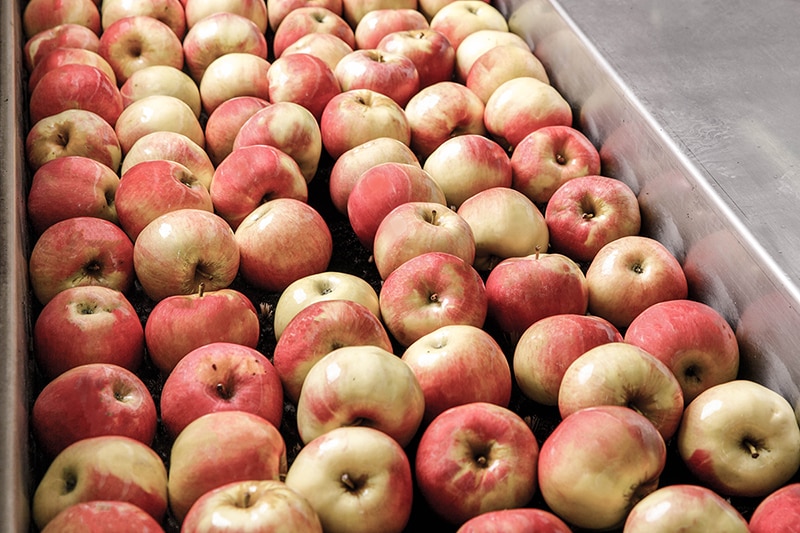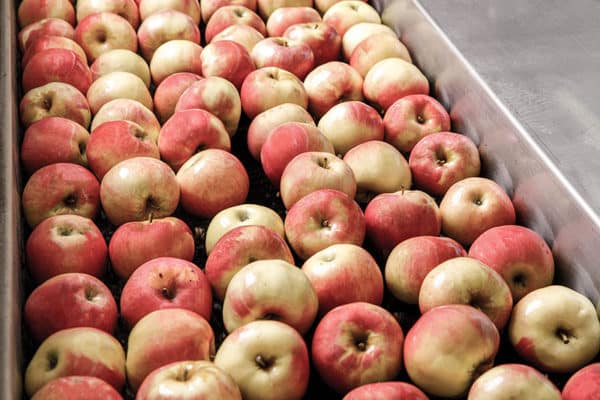 Cider apples varieties
The cider apples are made to give tasteful and healthy juices, with unique types of profile taste that daily apples cannot offer.
These cider apples can be considered into 4 categories:
Bitter apples: Marie Ménard, sweet and rich in polyphenols, aromas of citrus peel
Sweet bitter apples and sweet apples: Sweet Moen, very sweet and slightly tannic, with strong aromas of ripe pears.
Sweet apples: Bedan, very sweet with spicy aromas reminiscent of cloves.
Sour apples: Guillevic, sweet tart with aromas of exotic fruits (pineapple, litchi, lemon)
Red-fleshed apples: Baya Marisa, sour bitter with aromas of fresh apples and red juice for pink cider. Sweet and very surprising as the color of apple inside is red!
The proportion of each apples variety changes according to the desired cider profile taste and offer to our customers a wide palette of aromas.
Our passionate producers
Our cooperative brings together nearly 189 producers in Brittany and 212 producers in Normandy, who work every day with passion and love for cider apples and grow exceptional cider apples. Our producers supply an average 25,000 tonnes of apples a year, using all their knowledges.
Our producers are also involved in a common dynamic of continuous improvement. They undertake to comply with our specifications, to record and optimize all steps and to ensure the traceability of their production. Our cooperative brings them a technical and administrative help to promote a better control of the orchard. This quality commitment has been certified under the Agri-Confiance label since 2002.